If you are an active trader, money manager, or personal investor who makes significant investment decisions on a 2-to-12-month time horizon, you need to know what signals insiders are sending.
It is not enough to just know how much insiders are buying or selling. You need to know how to interpret insiders' actions and how they play into the broader macroeconomic picture.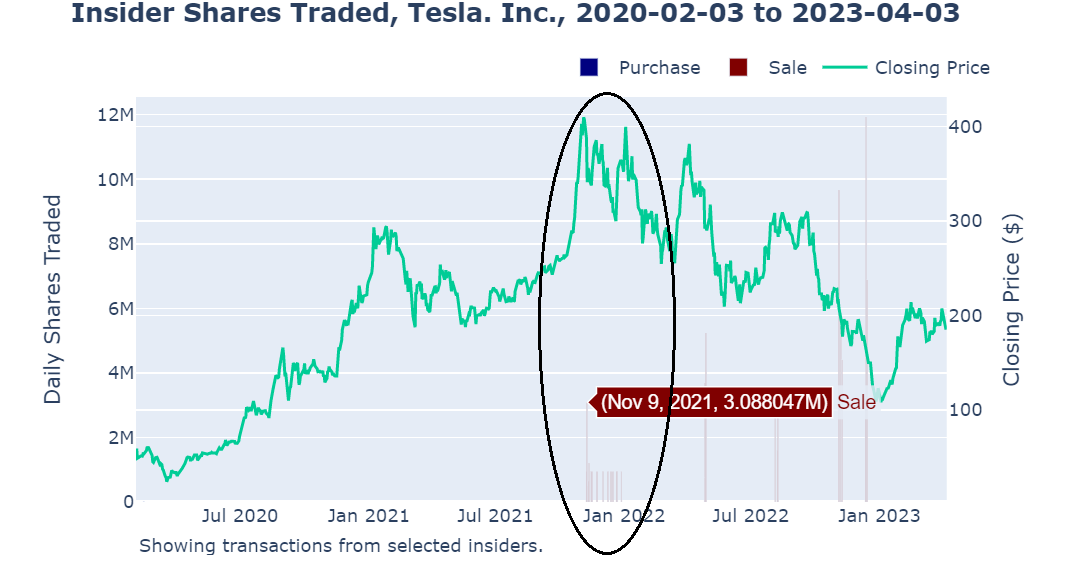 Above: Elon Musk announced a $20 billion sale of Tesla shares as the stock went above $400. That was a historic peak in the stock price.
Below: Jamie Dimon purchased $25 million of JPM after the price dipped below $50. It has not traded that low since.