Research for the last 60 years shows that insiders are consistently the most informed of all traders in the equities market
Insiders buy their own firm's stock before the price goes up and sell before it goes down, beating the market by about 5% each time.
Insider trading is informative for both individual firms as well as the market indices.
That's why if you are an active trader, money manager, or personal investor who makes significant investment decisions on a 2-to-12 month time horizon, you need to know what signals insiders are sending.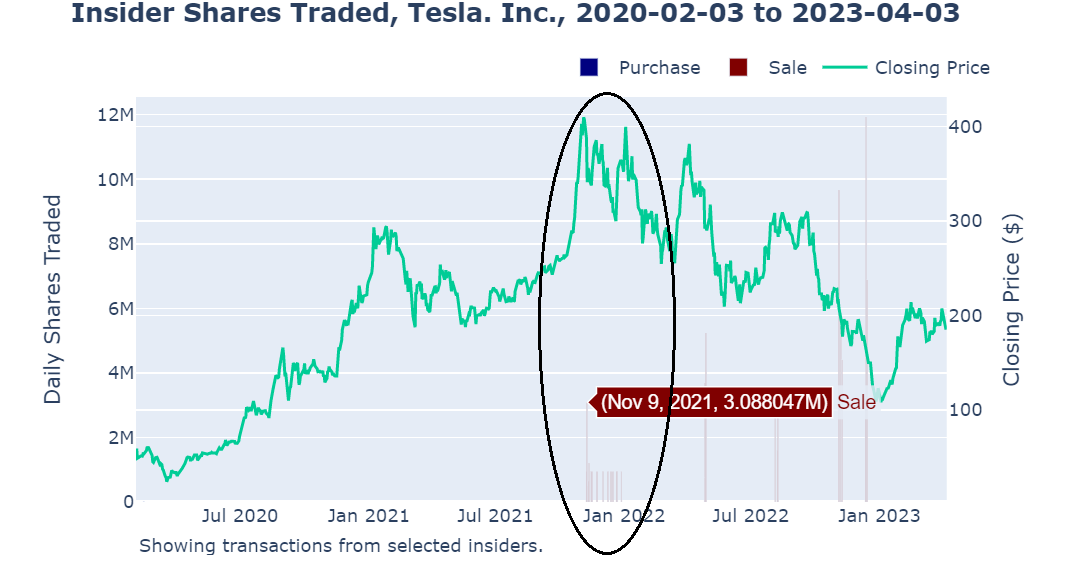 Above: Elon Musk announced a $20 billion sale of Tesla shares as the stock went above $400. That was a historic peak in the stock price.
Below: Jamie Dimon purchased $25 million of JPM after the price dipped below $50. It has not traded that low since.